Farmhouse and outbuildings on 3 1/3 acres.
Ref #: Li673
Estate agency fees are paid by the vendor
House for sale LA CROISILLE SUR BRIANCE 87130 HAUTE VIENNE Limousin
Located in a small hamlet away from the main roads, this early 20th Century 3-room, 500ft² maisonette, with a separate 170ft² attic above, has all the character of former farmhouses. It will be great for one or two persons wanting to have a vegetable garden, some animals and to come and taste the joys of country life in the great outdoors. Its barn, its shed and its garage coupled with a beautiful adjoining land will give many possibilities to all nature lovers. Moreover, the dominant position of this property offers breath-taking views over the unspoiled Limousine countryside.
The House The dwelling is in its original condition and consists of a main entrance into the 185ft² kitchen with an old open fireplace. On the left, a 135ft² room (former bedroom) over a cellar accessible via a floor hatch. A 165ft² old adjoining outbuilding is connected to the house via a door into the kitchen and a back door to the rear garden. The usability of the attic (16 m²) is still limited by the rafter at a height of 1.50 m. The attic is now only accessible via an external staircase. The natural slate roof has been renovated and the fireplace rebuilt in red bricks. The house no longer has its own independent electricity. A new meter will therefore have to be installed, but it is however connected to mains water. As there are no sanitary facilities, they will have to be installed, and so will a new septic tank. Outbuildings An 860ft² main barn adjoins the house on the West side and would be ideal for increasing the living space by creating additional bedrooms, for instance. As is the case for the house, the barn has a rear convertible extension (375ft²), on the North side, to make a maximum of 1240ft² of usable space. The west-facing gable was rebuilt and rendered. The roof has been completely renovated using a natural slate roof with stainless hooks. Last but not least, a stone-and-slate built garage of nearly 645ft² with a block wall and two separate entrances allows you to park your vehicles safely and have a practical workshop. A great piece of land and a peaceful place The obvious asset of this property, apart from the maisonette, is its peaceful location. It consists on the one hand, of a meadow with thick and rich grass and a flat garden of over 3 acres (freehold) that can be used to grow a beautiful vegetable garden. Extra landIt is possible to buy another, attached, sloping meadow (12% slope on average) being used by a farmer (current owner). This 6,89 acres is perfect for rearing goats or sheep, with access to a stream below and its private woodland. Its land partly bordered by woodland and a permanent stream winding at the bottom of its land. The loaned land will become free from all occupancy in January 2026. The total plot will be about 10 acres. You will see that the simply magnificent views bring you infinite serenity. The hamlet and its few dwellings, most of which are secondary, only enhances the peaceful aspect of the place. Access and amenities The property is located a few minutes from the village of La Croisille sur Briance with its amenities, primary school and fishing lake and 15 minutes from the larger village Châteauneuf la Forêt with all amenities like a big supermarket, as well as a swimming lake. The centre of Limoges is about 40 minutes away, the airports of Limoges and Brive-la-Gaillarde are 50 and 55 minutes away.
Property# Li673
Quality

Situation
Situation
other situation
Airport at
Limoges Bellegarde,Brive-la-Gaillarde
Extra Features
Energy
Primary energy consumption
(kWh /m2.year)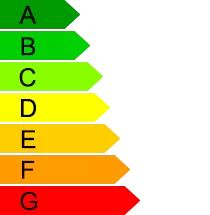 Estimated emissions
(kgco2/m2.year)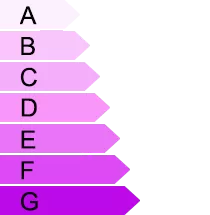 Limousin information
Peace and space

Real seasons

400 km of Paris

Authentic farmhouses

An astonishing heritage
View more